Got my wind turbine installed finally at my new home.
It is a Sunforce 600 watt 30 amp turbine.
Starts spinning @2mph wind, generates power @4mph wind, and reaches full power output @14mph wind and up.
It connects to a MPPT controller then to a 400ah battery bank.
I am getting on average about 15-20amps from it with the steady winds here. It uses 85 feet of 10/3 outdoor power line buried from pole to house. The line is rated for 3 phase 30 amps.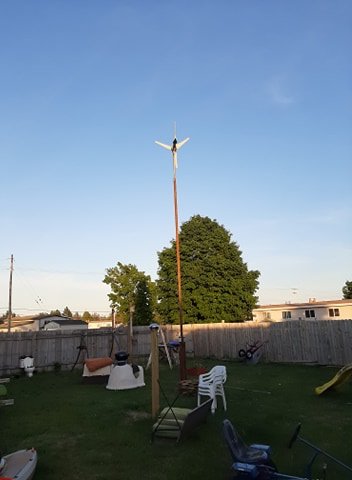 I am also using a diversion controller for my solar panels. I am waiting on delivery of power line for the solar panels so they are not installed yet but the controller is connected to the system so I can monitor battery power. It has a built meter. I have 500 watts of solar panels waiting in basement to attach.
I also installed a Sunforce 2500 watt 30 amp pure sine wave power inverter. With remote control shut down.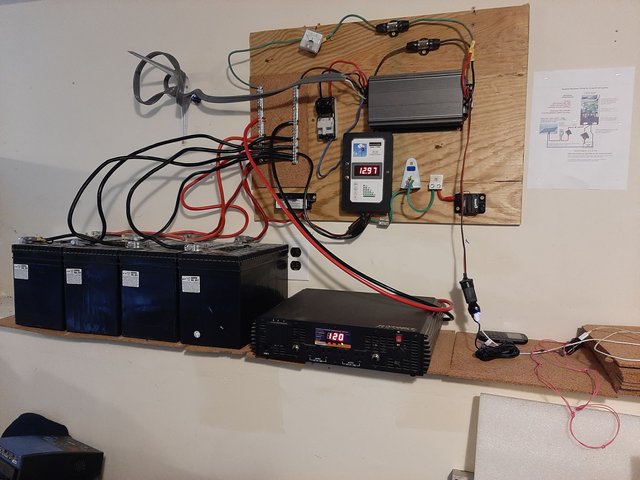 The purpose of this setup is to provide back up power to my internet, WiFi, security camera system, freezer, fridge, and emergency lights. It will also be used to charge all our devices.
Eventually I intend to run 12vdc lines to each room of the house to create charging stations.
This setup is NOT grid tied and is a complete separate system from the homes main power grid.