This is the weather resistant gear bag I intend to use in my bike trailer as I ride across the country this summer on my 3000+ mile bike ride.
It is made by North Face and is quite durable. I paid $139 for it.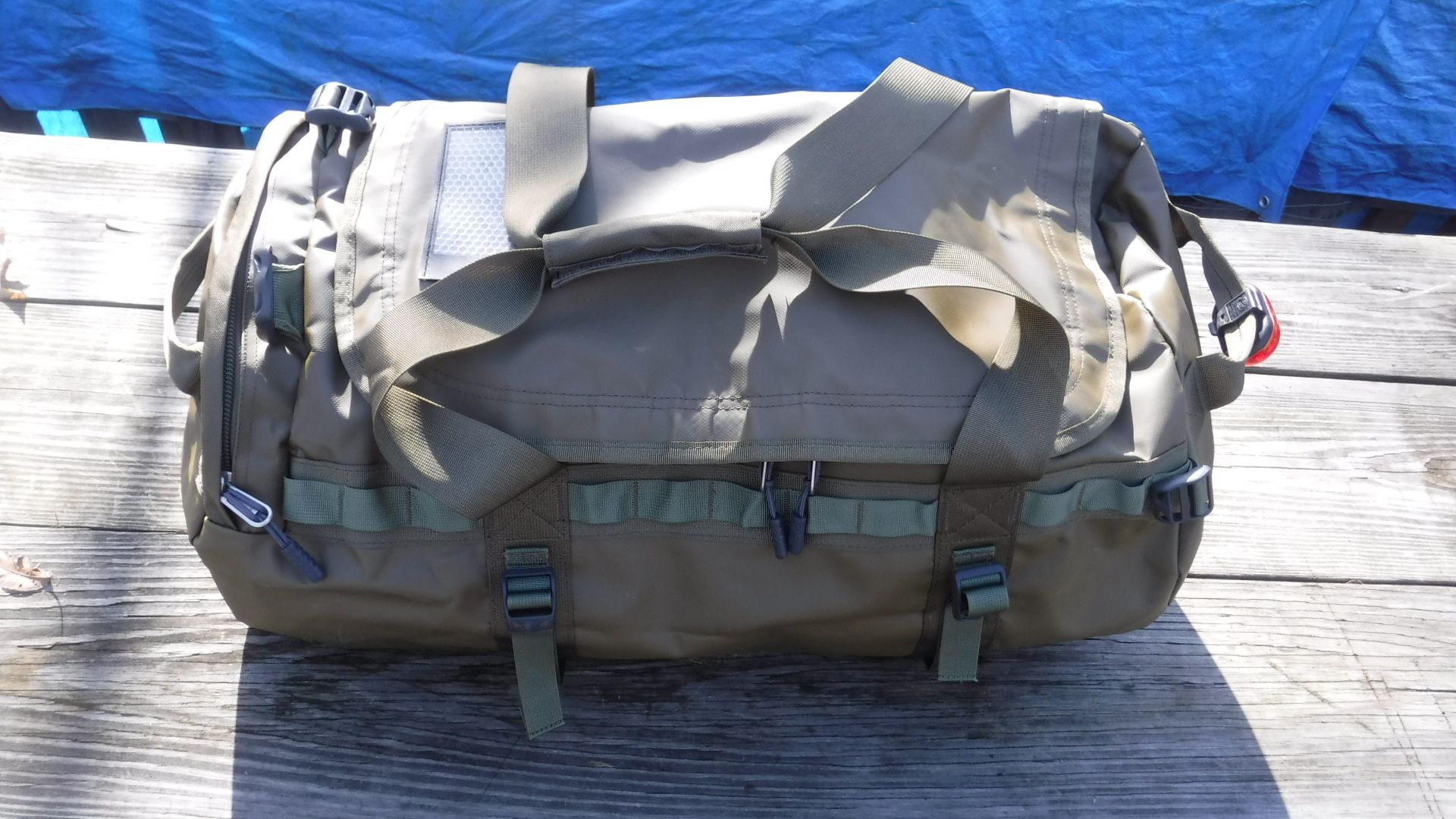 It has one end pocket which is able to keep wet clothes etc… from getting everything else wet or grubby.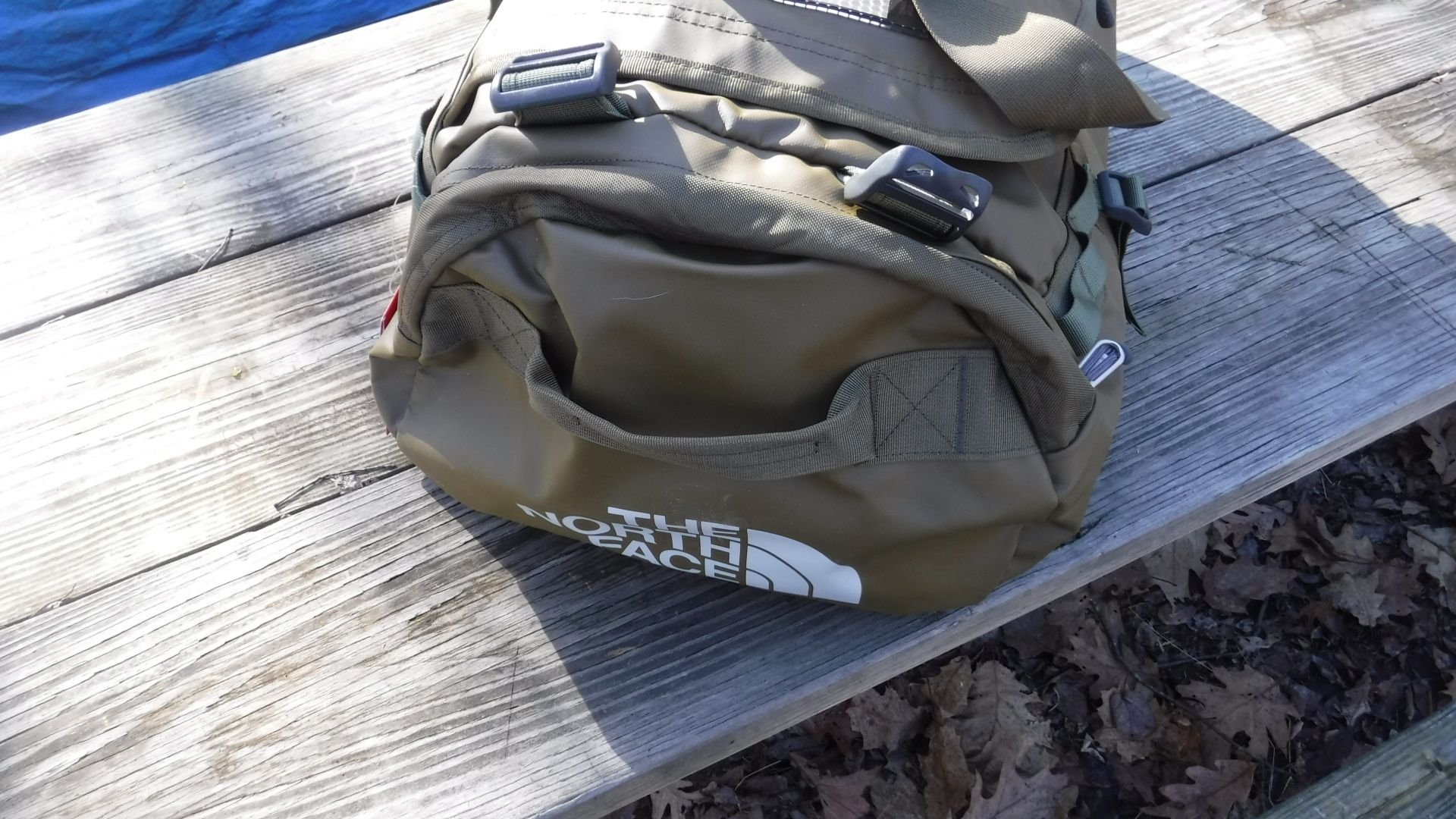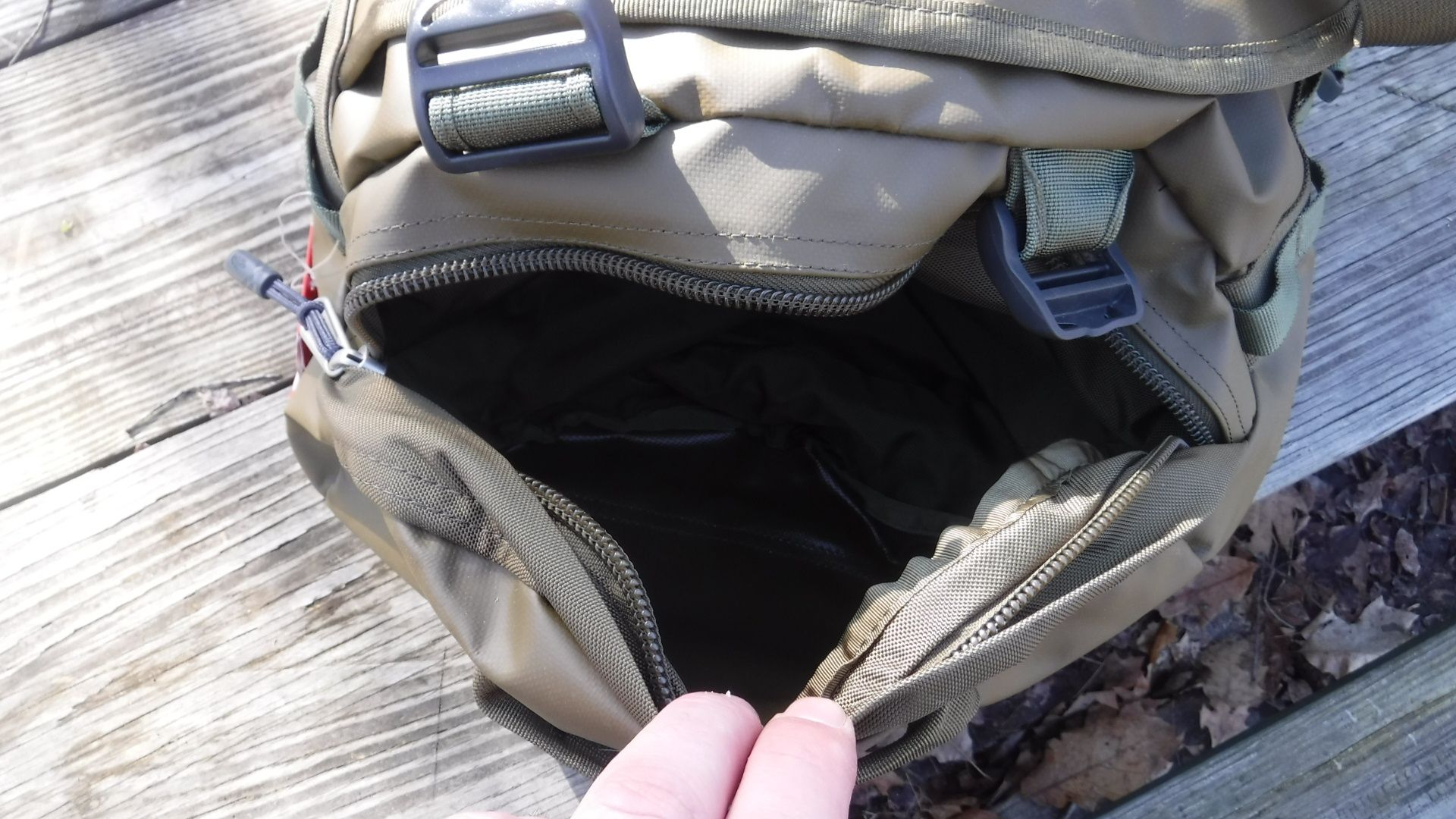 A name tag or business card holder,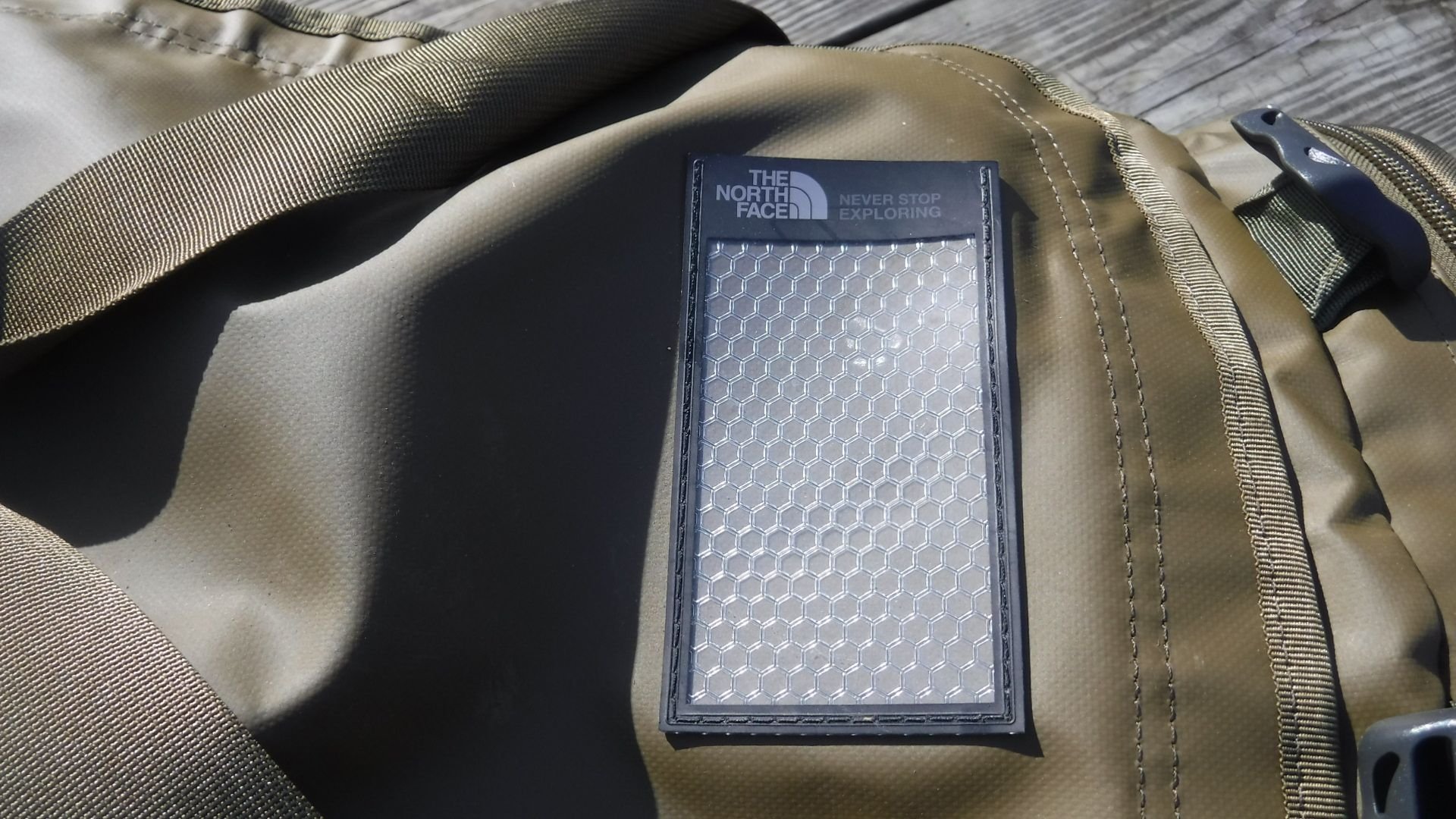 It has molly loops on both long sides as well as two buckle straps. These are great because I can strap it into my bike trailer easily using these.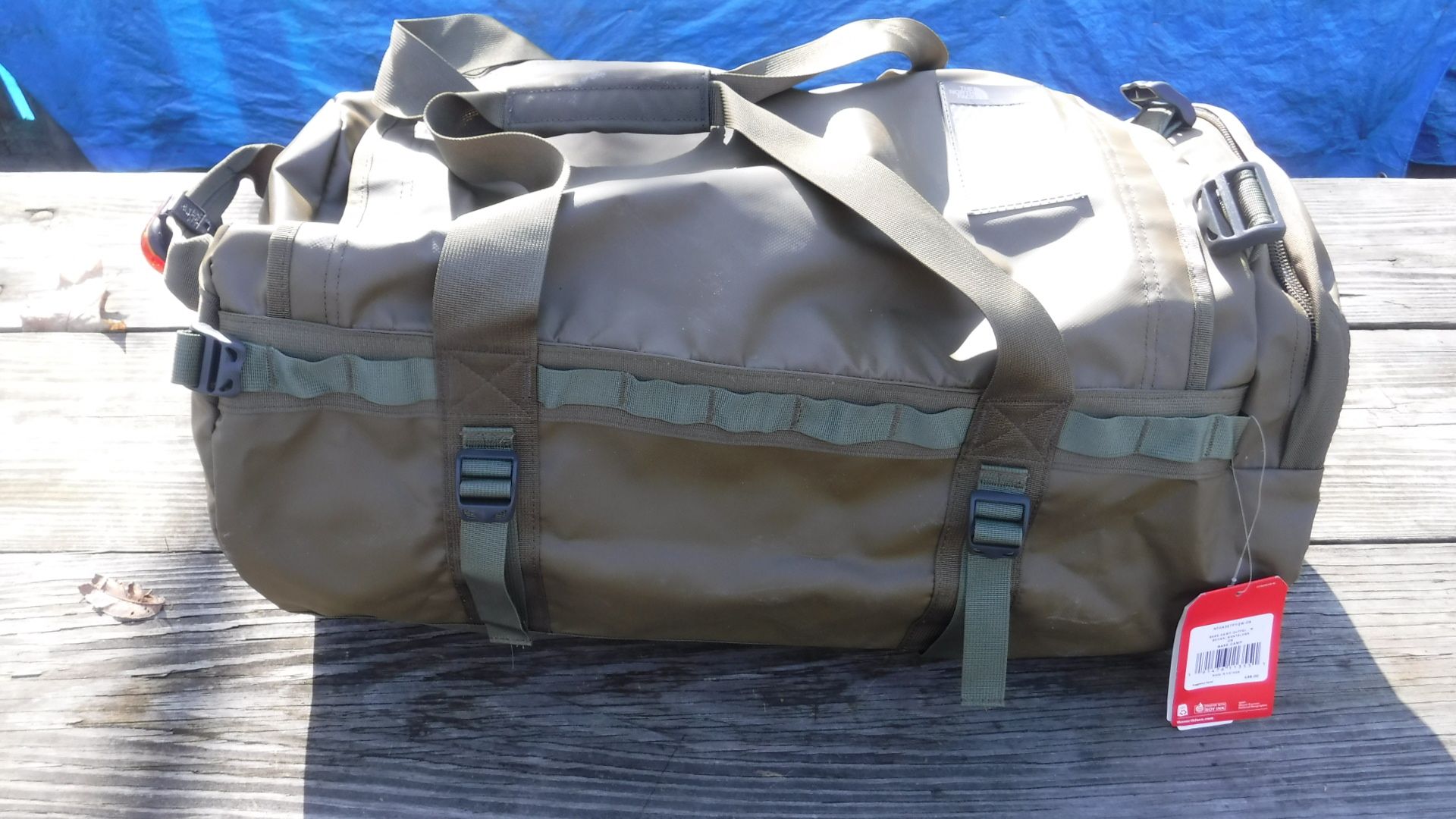 There are handles on both short ends. I added the red tail light. It also has two carry handles on top for carrying.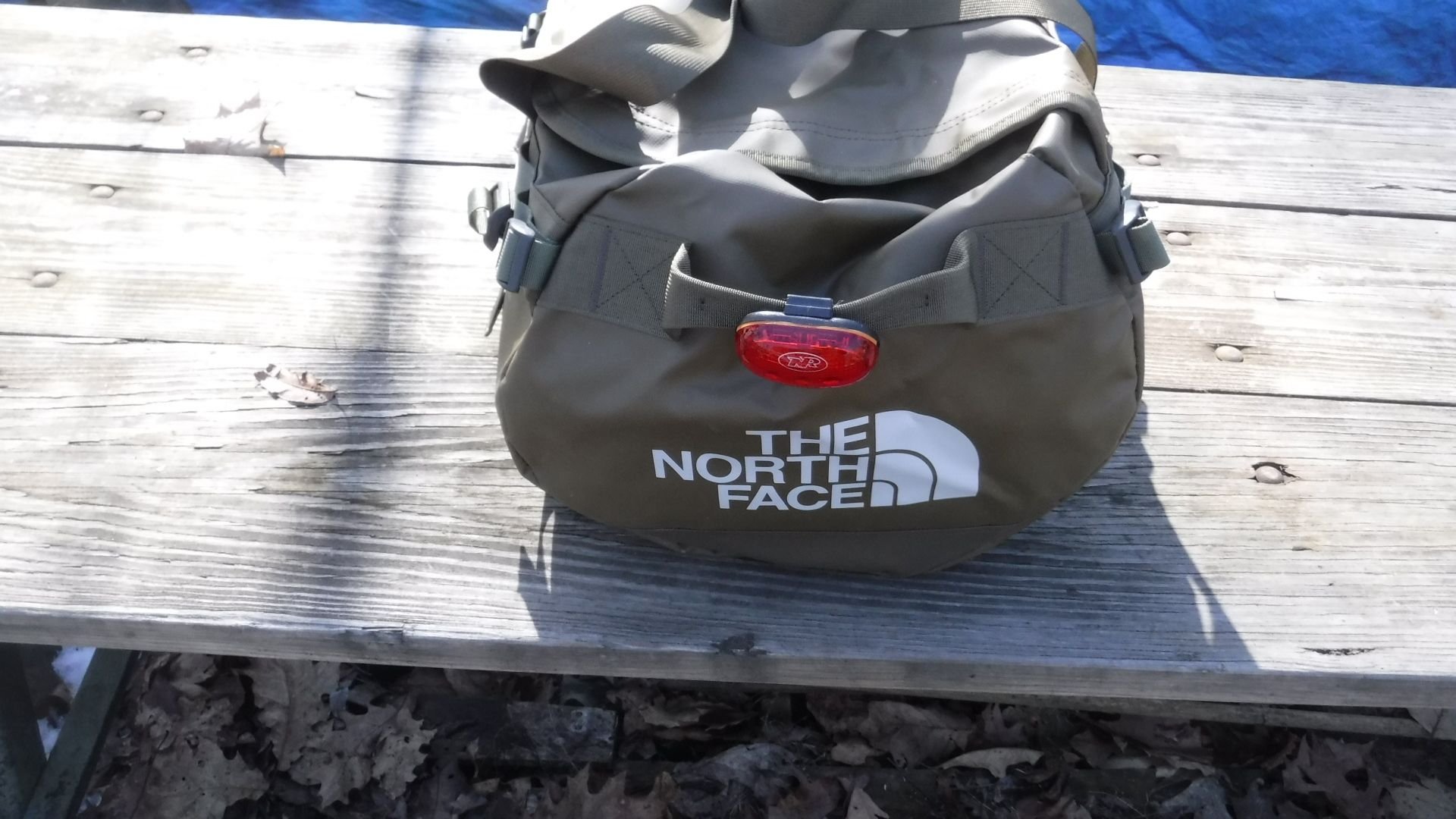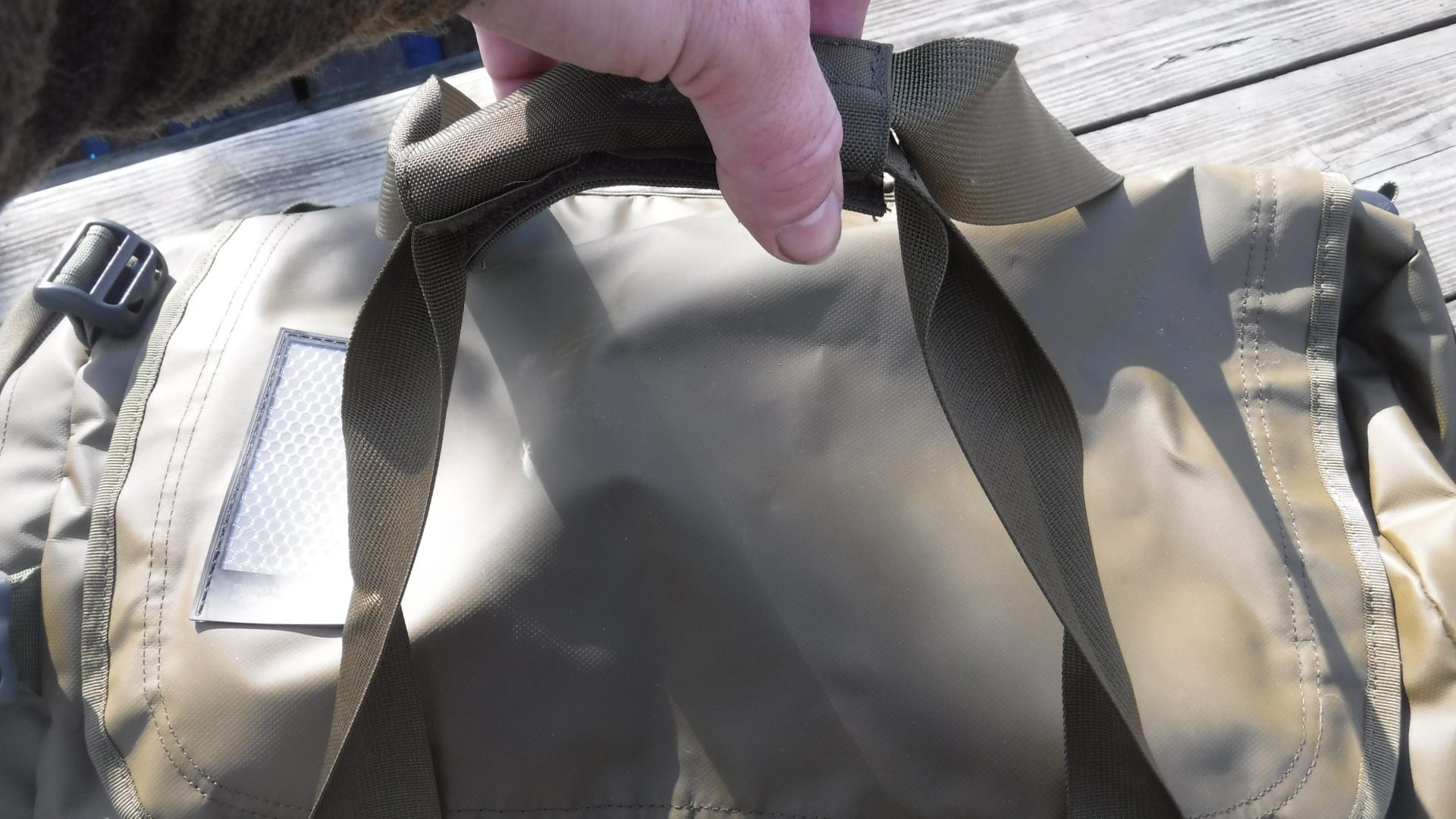 Inside the lid has a huge storage net pocket.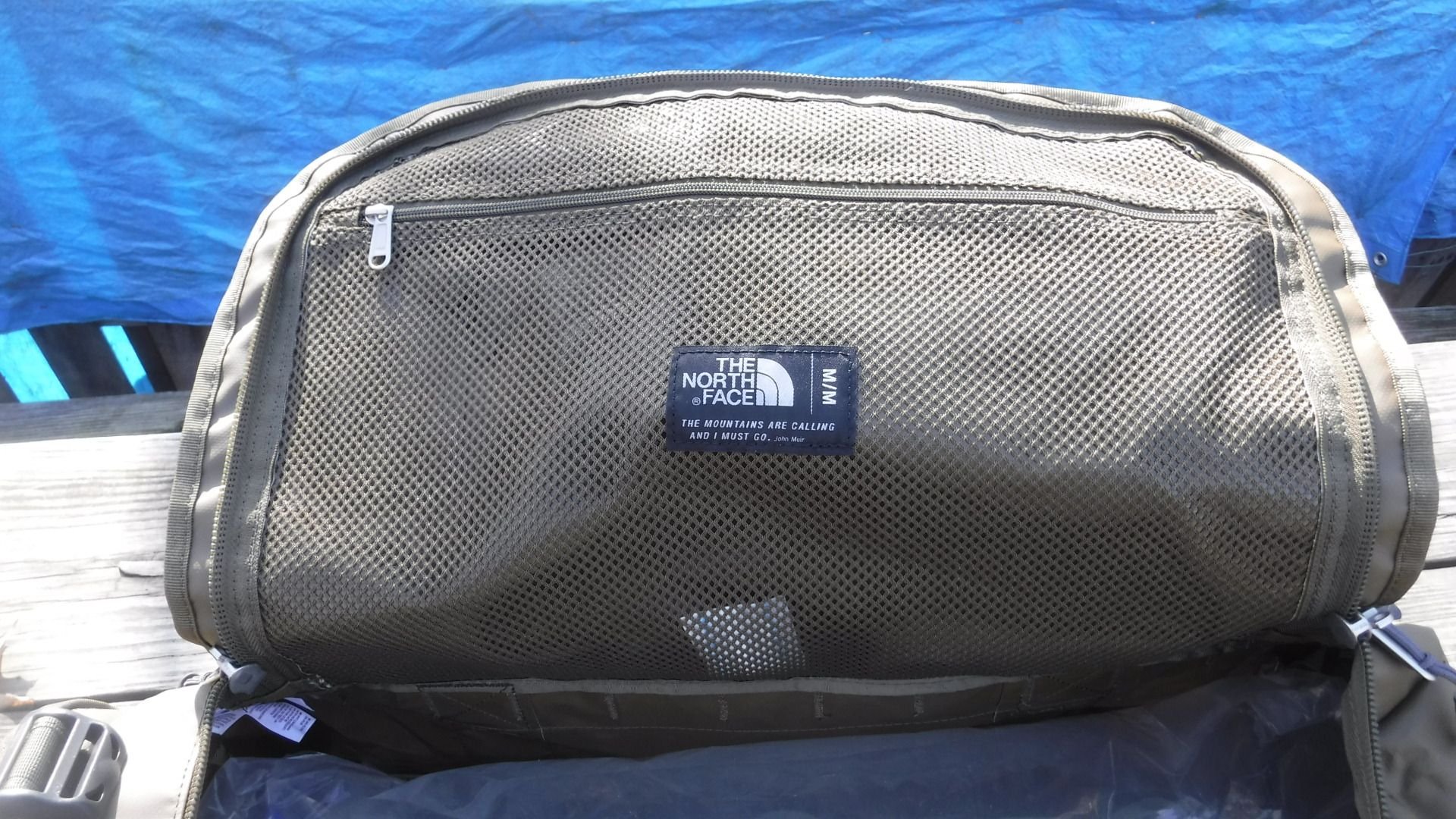 And there is tons of room on the inside of main compartment.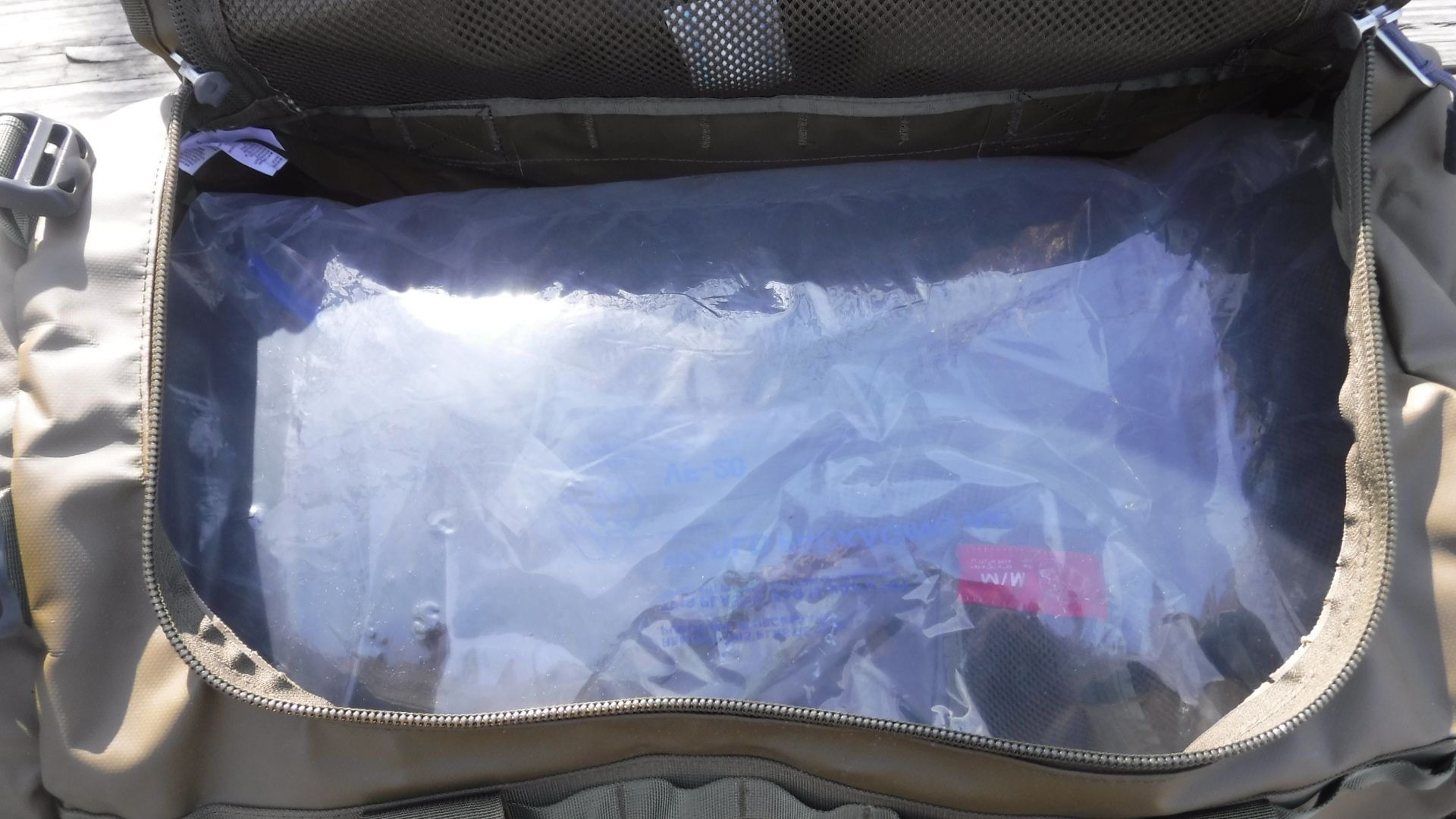 There are shoulder straps that come with it too. This makes it easy to carry on your shoulders like a backpack if you don't feel like carrying it by hand.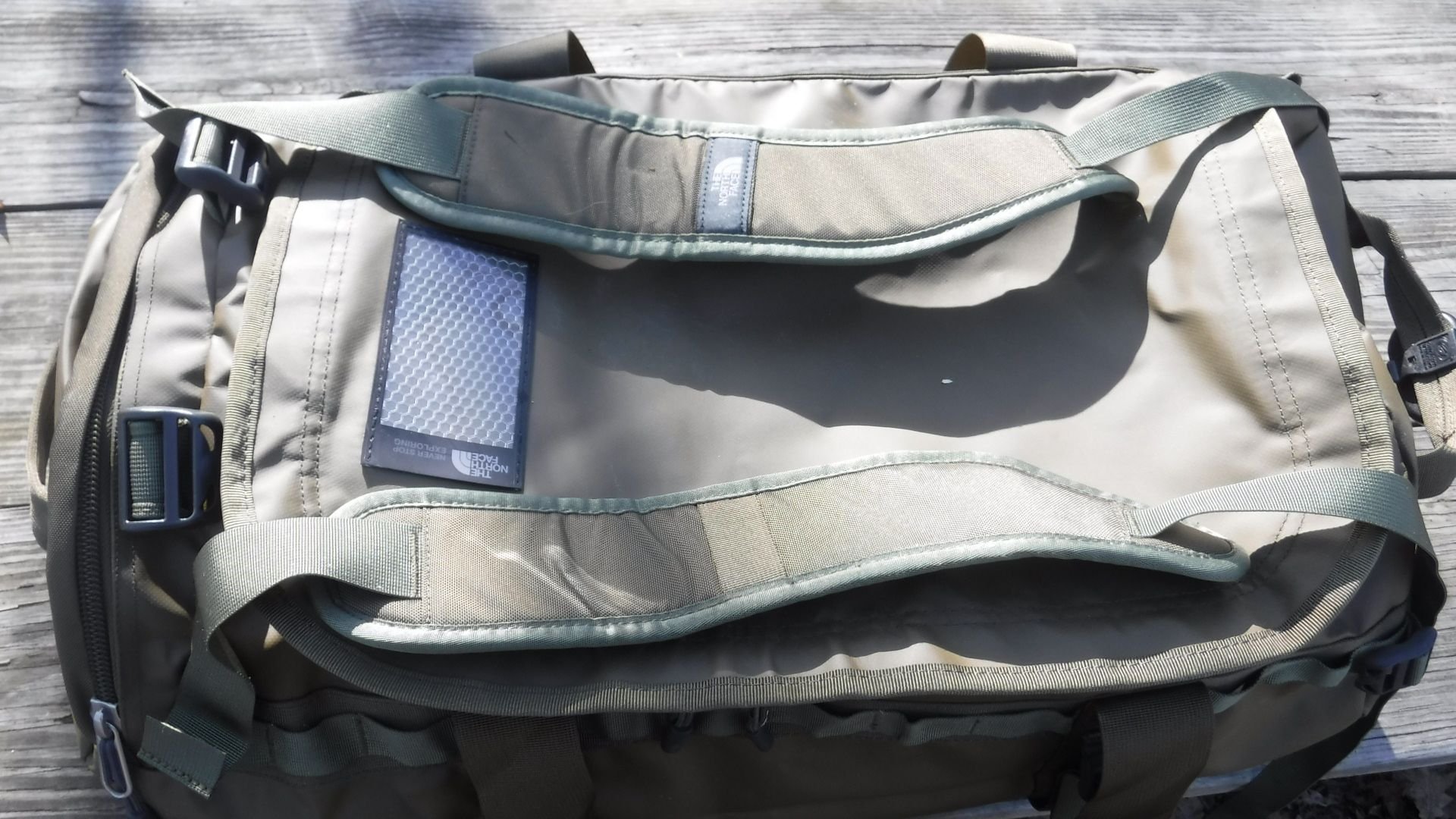 This pouch has two features. One it is used to store away your duffel bag and second can be used as a organizer pouch during use of duffel bag.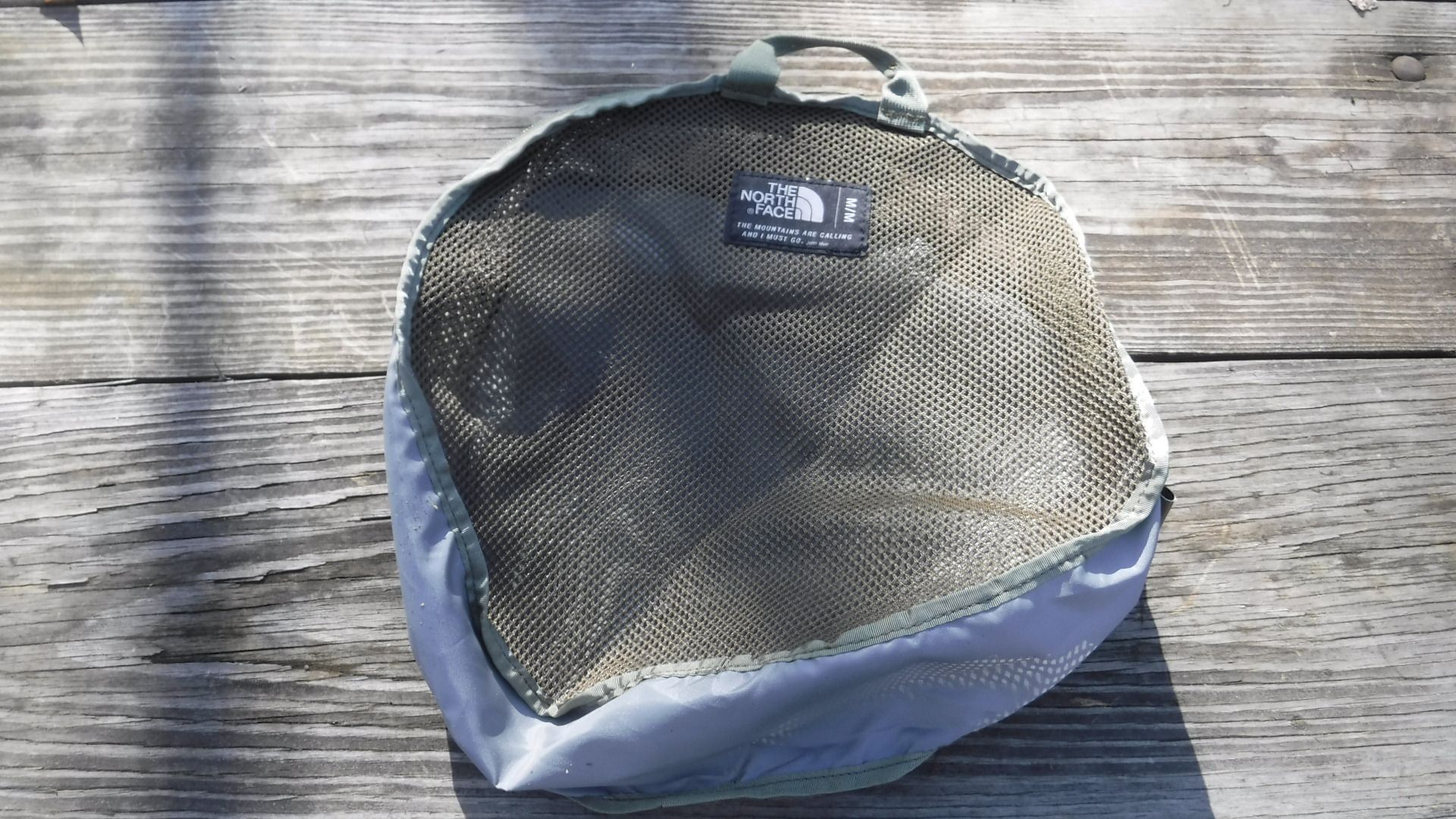 And here it is seen in my B.O.B Yak bike trailer…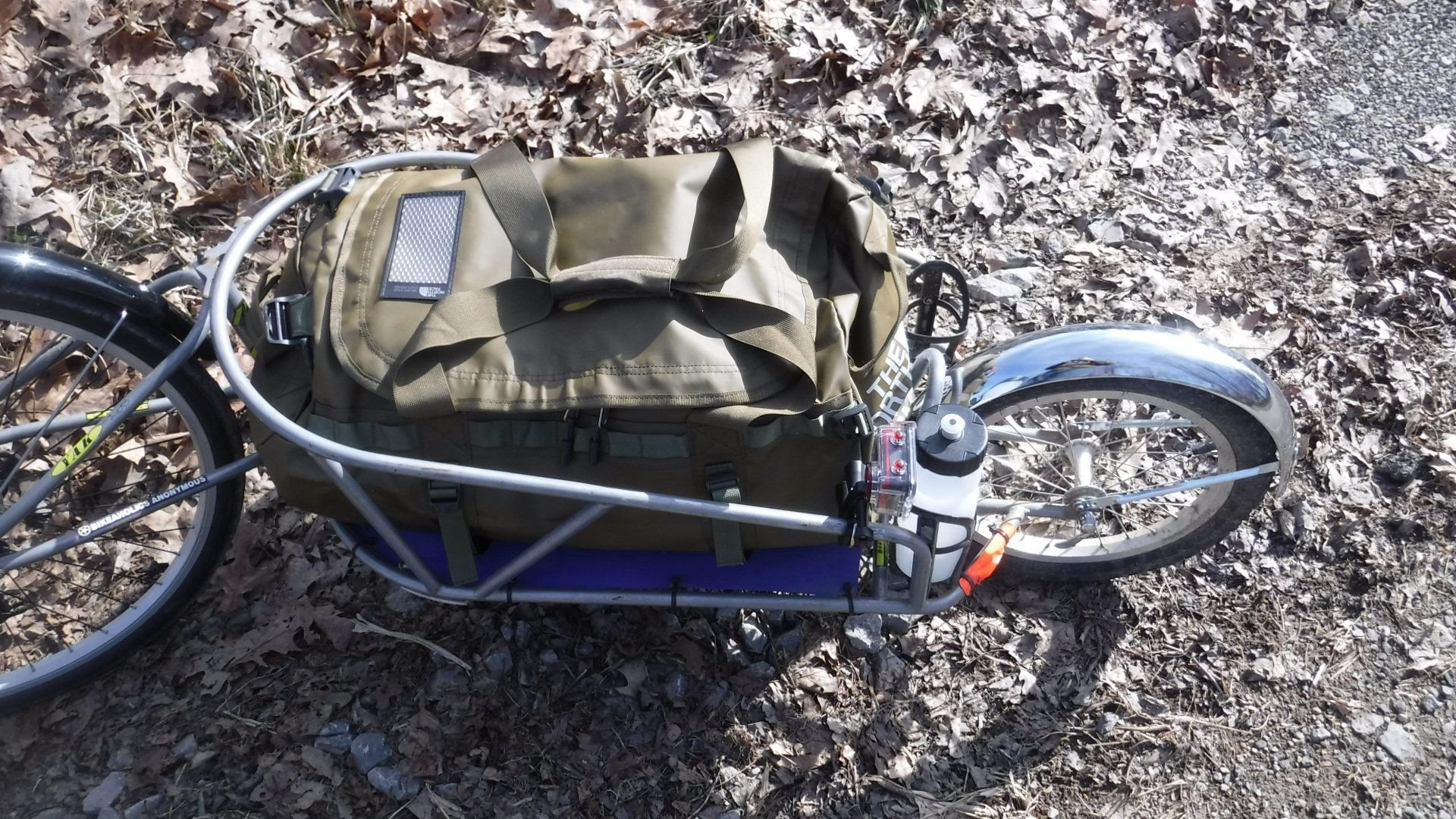 Hope you enjoyed the review and look forward to more gear reviews of what I will be using this summer on my long distance bike ride…